Natale ad Arte comes back, with the collaboration of Comune di Pontedera and with the sponsorship of Regione Toscana. It's an event which belongs to the project Arte per Non Dormire – Pontedera ed oltre XXI secolo with Alberto Bartolini's direction; it's an exhibition which directs tourists of Pontedera into a particular and exciting journey, full of suggestion thanks to contribution of Galleria d'arte Contini di Venezia e Cortina.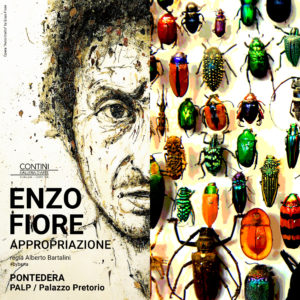 The
Enzo Fiore – Appropriazione
exhibition will be open inside the Palp Palazzo Pretorio,
from 23 December to 10 April
. Fiore is a milanese artist, born in 1968, and distinguishes himself from other artists because of his his technique of composing paintings. he uses directly from the nature, moss, leaves, roots, topsoil, stones, resin, cement and sometimes insects, and he matches them in a n absolutely original way for giving life to famous faces, sculptures and paintings which pay tribute to most important past artists, such as Rembrandt, Caravaggio and Tiziano, in a very exciting and stimulant result.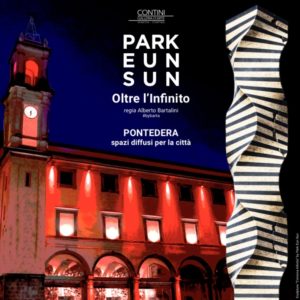 In the historical center of Pontedera, there are korean artist Park Eun Sun's works made shaping and smoothing marble and granite in perfect geometric shapes, all united from a split. This wound in the stone, symbol of the pain and essence of life, allows the viewer to enter in Park's interior world. His twisted columns and spherical shapes find balances mixing the oriental and occidental culture.
To learn more, click here